Are virtual events and on-demand video part of your student recruitment strategy? If not, they should be.
mStoner and PlatformQ Education team up to help enrollment marketers get their best return on investment for video events.
In 2020, higher education marketers saw increased demand for virtual events — by necessity. During the COVID-19 pandemic, campuses around the world scrambled to virtually host open houses, accepted-students days, and orientation events. As higher ed shifts to a new hybrid model incorporating both virtual and in-person events, are you doing everything you can to reach prospective students with your video content?
You'll learn:
The types of events that make the best video content.

Best practices for hosting events online, including format, days, and times.

Ways to integrate video into your website content strategy.

Which institutions have successfully integrated virtual events into their recruitment strategies.

Meet The Experts:
Shannon Lanus, Director of Content Strategy, mStoner, Inc.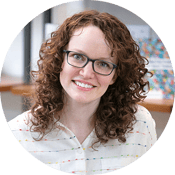 Shannon crafts persuasive digital stories for our clients that are informed by their business goals as well as mStoner's market research and effective audience engagement methods. As part of the creative team, Shannon is involved in all phases of a project from inception and strategy through design, implementation, and launch. She is adept at creating new content as well as re-imagining existing content to help an institution tell its story in fresh, efficient, captivating ways.

Anthony Pinto, Director of Engagement Marketing Strategy, PlatformQ Education
Anthony Pinto serves as director, engagement marketing strategy at PlatformQ Education, the leader in online engagement strategies and software for higher education. His insights on best practices and new trends in online engagement are informed by his 12 years of experience in higher education. Before PlatformQ Education, Anthony spent more than a decade at The University of Tampa as Assistant Director of Enrollment Management. Anthony has a MS in Marketing from The University of Tampa.
Moderator:
Daniella Nordin, Director of Marketing, mStoner, Inc.
Daniella amplifies mStoner's thoughtful research, strategic success, and data-driven results. She uses her passion for data to drive marketing strategies and increase engagement for mStoner's clients and higher ed professionals. Daniella brings more than a decade of experience with digital engagement, social media marketing, online fundraising, and digital marketing to mStoner. A dynamic presenter, Daniella has shared her success stories at conferences including the Council for the Advancement and Support of Education, HighEdWeb, MaGiC, and more.
In partnership with: